So why invest your time, money, and land in glamping? Because glamping accommodation has great potential to provide you with an attractive source of income. Why cooperate with OOTOOLNO?Because we are building a world-class glamping and we are newly opening exclusive business opportunities – cooperation in the form of partnership or franchise.
1. Support your core business
You have accommodation or experience projects running and the business is satisfying you in the long term. So why glamping? By placing a beautiful cabin, you take your services to the next level and give your guests another unconventional experience. In addition, you can make the most of staff capacity, extend the season, and make the most of a secluded corner of the property.
For whom our franchise is ideal: operators of a luxury mountain resort, fine dining restaurant, wine estate, owners of a castle with a picturesque garden, family farm, golf club, etc.
2. Reach a new group of guests
You can give your existing clients something extra and motivate them to come back to you. At the same time, the cabin will attract new types of visitors. The glamping market appeals to a diverse range of people regardless of age or location. Active and adventurous individuals who love the outdoors and want (and can) indulge in high levels of comfort. A motivated group of travellers who are not afraid to invest in luxury experiences and are willing to pay a premium price for quality accommodation. Is this your target group?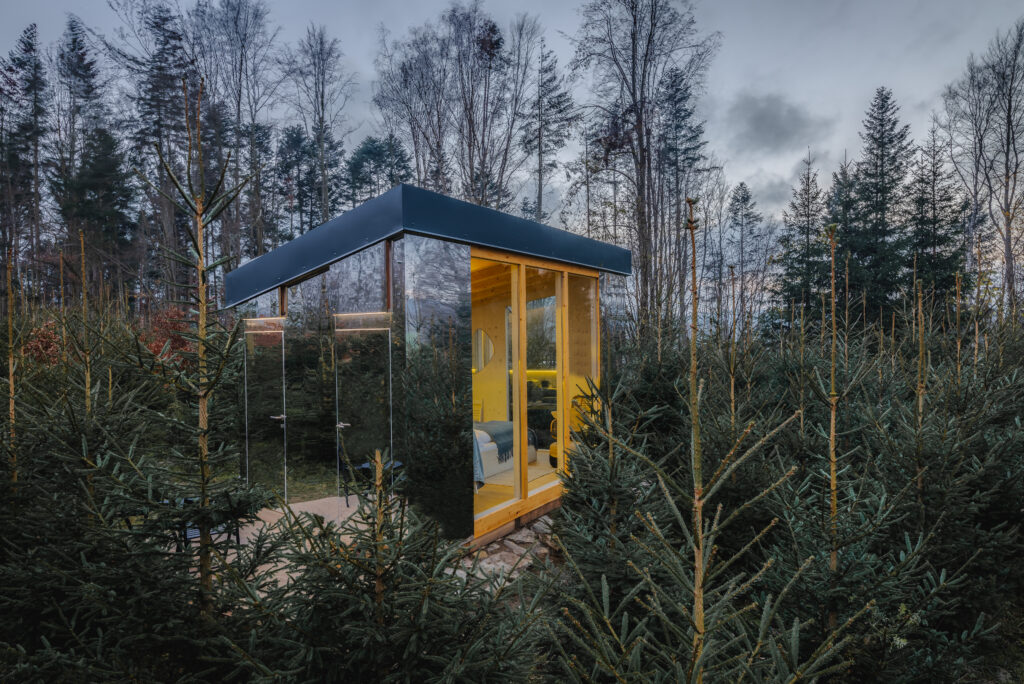 3. Monetize unused land
Do you own a piece of land and have been wondering for years how to use it efficiently? Glamping accommodation makes sense for such spaces. They bring benefits to places where building a traditional hotel or other buildings is impossible. Trees, water surfaces, smaller areas. Moreover, we develop our cabins to be mobile and easily relocatable.
For whom our partnership is ideal: for all those who want to start their glamping business without any previous experience
4. Become a glamping leader in your area
One- to two-night stays in a luxury cabin surrounded by beautiful nature. This is exactly the type of getaway people are interested in and often prefer over a traditional hotel or traditional camping. The sooner you realise the investment potential of the glamping industry, the stronger your position in the market will be. We respect the exclusivity of the location and keep an eye on the number of cabins in each location. You won't be one of many.
5. Do business with minimum risk
Every business takes a lot of time and money. Every business start-up is long and challenging. Every development comes with mistakes and dead ends. Every successful project carries big risks. Or does it? What if we gave you entrepreneurial opportunities that allow you to create something extraordinary while preventing threats and downfalls? Even if you don't have any experience in the industry yet. We've trodden the thorny path and now offer you years of development, a passion for creating memorable experiences and a fair win-win collaboration in one exclusive package.
6. Expect a high rate of return on investment
Investing in a glamping cabin can be very profitable. The growing demand for glamping and the possibility of an attractive location in a natural environment play into its hands. In the Czech Republic, the market is becoming increasingly saturated, but few are doing it right. That's why a glamping cabin is a long-term investment opportunity… if you work with us! We are not trying to time the market, but we want to offer a great service in the long term.
7. Invest in your future
Eco travel, health and wellness, outdoor, experiential accommodation. These are the aspects that have spoken into global trends in recent years. But it's not about the hype of the moment. Countries like the US or Scandinavia clearly show that it is a deeper issue. Even the forecasts for the European market are favourable in the long term. In short, the tourism industry is a growing sector and the interest in unique outdoor accommodation is increasing at a rapid pace. Glamping therefore promises long-term income and financial stability in the future.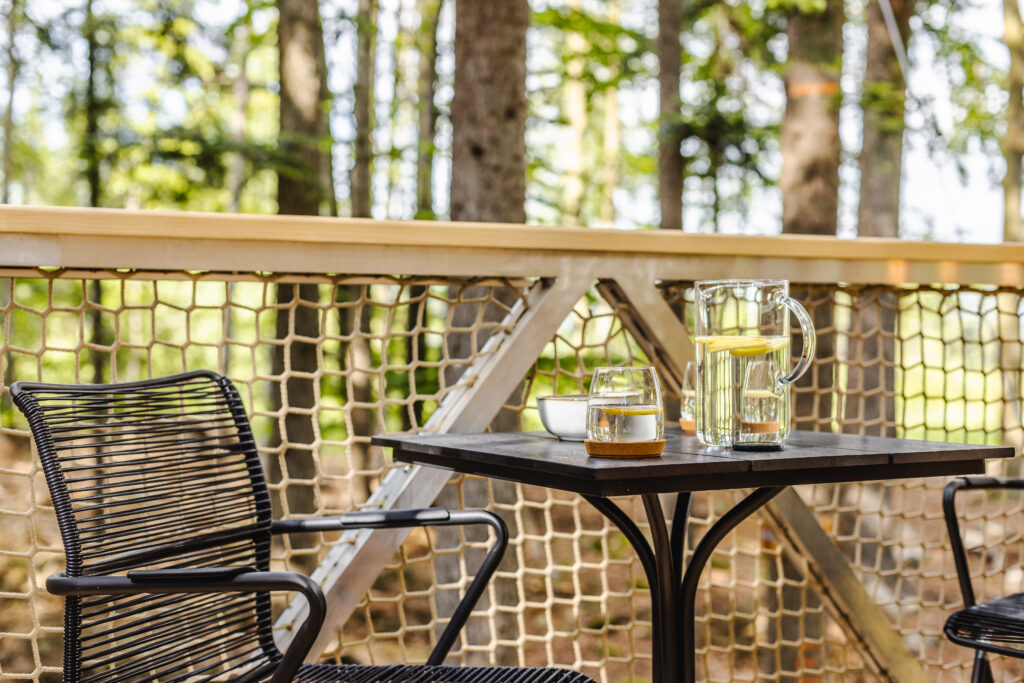 8. Respond to sustainable tourism trends
Glamping cabins respond to the trends of sustainable travel and tourism, which are becoming increasingly important. Eco-friendly solutions in the form of solar energy, waste recycling or the use of natural materials increase the attractiveness and ecological profile of the investment.
9. Enjoy minimalist architecture
You'll enjoy functional minimalism that creates a WOW effect. And it will also appeal to fans on Instagram and Facebook. Tiny houses work with a small space, yet must offer everything for a pleasant stay. They have to pick the optimal layout that will be attractive to guests and efficient for the operation at the same time. They must be aesthetically pleasing, made with quality materials, eye-catching interior design and modern amenities that ensure longevity and comfort. Our cabins are just that. And you can get them.
10. Get a holiday place for you and your loved ones
One of the advantages of investing in a glamping cabin – you can use it yourself. Do you need to switch off for a while or do you want to give your loved ones a break? Simply pick a date and head off to experience unforgettable moments. In the peace and quiet of nature.
Glamping cabins are an ideal way to diversify existing offerings and create a unique experience for guests looking for something a little different. They combine a love of nature, first-class accommodation and a promising tourism business. Let's work together!