What's the first thing you think of when you hear the word ootoolno?
Well-being.
Does the answer remain the same after you've become a franchisee?
From the perspective of our visitors nothing changes, we try to prepare the most comfortable and cozy stay for them. But for me personally, ootoolno has turned into a daily job that is not exactly easy, but I love it.
You say the job isn't easy, so what does caring for a cabin entail?
The goal is that the cabin is perfectly prepared for each guest and that everything works perfectly. Of course, this includes daily cleaning and activities like bringing and removing water or changing batteries. Operational matters include cooperation with the laundry cleaner or regular technical inspections of the cabin and all equipment.
I am available to guests on the phone around the clock, ready to advise or help them on the spot. And last but not least, which I honestly didn't expect, since I've been part of ootoolno, I've become a weather expert. I have to keep an eye on the forecasts because in the event of extreme winds, we have to cancel reservations. I don't remember previous winters, but this one was really windy.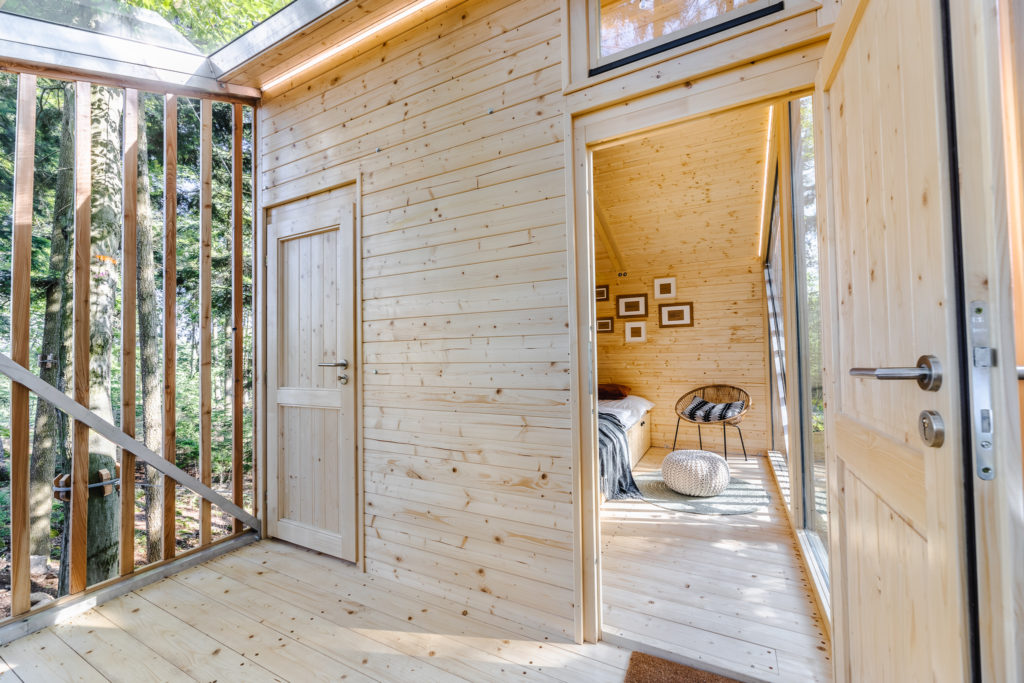 Anything else that surprised you about caring for the cabin?
I certainly didn't expect to be swallowed up by it all. I tend to tweak things all the time, even just little things and equipment details. This is also helped by suggestions from guests, thanks to which we have added, for example, a clothes rack, a shoe rack on the terrace, insulated slippers for the winter, etc.
What led you to become a franchisee?
I just like ootoolno. It is a combination of a great idea and excellent execution. To relax in the middle of nature, to be comfortable and to realize that sometimes you really just need to turn off your phone and just be. There's no hurry.
Did you know right away that you were going to franchise when the offer came up, or were there concerns and longer decisions?
There were certainly concerns, as this is a new project that only started last year. But I trusted the whole concept, and the uncertainty soon dissipated to the point where I left my former job and am now fully committed to the cabin.
What type of cabin do you care for and why this option?
Currently about the flying cabin, i.e. the air variant. It's the very first cabin that gave birth to the whole brand, which I like. Hanging the cabin on ropes between the trees is actually a completely crazy idea, but the house really hangs. It's unique, that's why I went for it.
But soon we will be adding another cabin in our area and this time it will be a ground variant. We start with new planning, site preparation, equipment, etc.
What cozy things will visitors find here?
I think everything you need for a day or two of relaxation. We have basic facilities in the form of a mini kitchen, a toilet and a living room with a large bed and armchair. Several books and inspiration cards according to the ootoolno mood. For me, the terrace is absolutely indispensable, where you can sit, feast, chat and enjoy your free time until the late hours of the night. Someone has done morning yoga on it.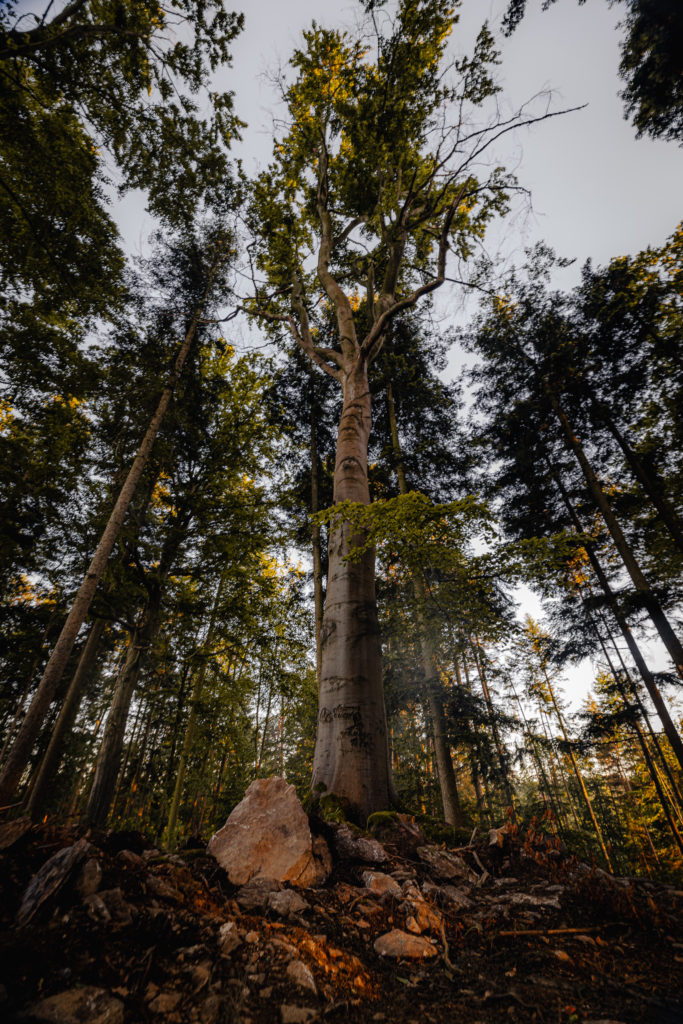 What kind of feedback do you most often get from them?
It's that peace and relaxation. Our ootoolno diary is full of messages thanking people for being able to recharge after a long time, to spend time with themselves, to spend time offline.
What makes your location interesting?
The fact that it's quiet. In the immediate surroundings you will find only meadows, fields, forests and a stream. You wake up to the sounds of nature, not busy streets and cars. And I say that because we are mainly visited by people from Prague, for whom it is probably a pleasant change. I see silence and peace as the main benefit. At greater distances there are towns such as Telč, Třešt', Pelhřimov, Počátky or Jihlava, ideal locations for further trips.
Any curious cabin maintenance situations?
We operate in spite of the winter, which in the Vysočina region are usually really under snow, so there were a lot of "happy" situations. But I can recall the autumn when we managed to get stuck in the middle of a field, from which we had to be pulled out by a tractor. You are standing in slippers about 200 meters from the cabin in the middle of the mud, your head is running, that time is running out and you have to clean up before the next guest arrives, and how to actually do it in this "muddy state", but in the end you just have to laugh.
P.S.: Visitors don't drive across the field. 🙂